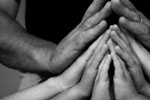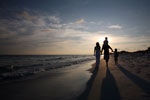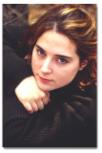 How do I know if I would benefit from counseling or therapy?
If you are struggling with emotional difficulties which you cannot seem to resolve on your own.
You feel an overwhelming and prolonged sense of helplessness and sadness and your problems do not seem to get better despite your efforts and help from family and friends.
You find it difficult to carry out everyday activities. For example, you are unable to concentrate on assignments at work or school; your job performance or academic achievement is suffering as a result.
You compulsively participate in activities which are harmful to yourself, others or relationships; alcohol/drugs, pornography and masturbation, inappropriate sexual activities, excessive risk-taking, over- or under-eating, over-spending, physical or verbal aggression.
If you are struggling with relationship or family difficulties which seem to be spiraling in a negative direction.
Criticism or contempt are commonly present during disagreements or arguments.
You feel unable to resolve important disagreements or issues in your marriage.
Seemingly small disagreements quickly escalate into explosive fights with your partner.
Your marriage is marked by emotional distance and or limited time together.
Sex with your spouse has become infrequent or non-existence.
Your relationship with your child is marked by more conflictual interactions than collaborative interactions.
You feel unable to get through to your child or discipline him or her effectively.
Your child is acting out at home or at school in a destructive or dangerous manner.
Your child's academic, social or personal behavior is consistently markedly below what their potential appears to be.
If you feel you have reached a plateau in your emotional, spiritual or familial growth and feel the need for a change.

How do I schedule an appointment?
Please call me at 512-983-6875 or email jmkinney3@att.net. I can usually accommodate new clients within one week.
How long does counseling take?
Length of counseling treatment varies depending on the individual and the problem they are presenting with. I will discuss your treatment plan in detail with you and discuss length of treatment that is necessary to achieve your goals. If you choose to use your insurance to cover sessions, I will coordinate treatment with your insurance company
.
Are my sessions confidential?
I assure confidentiality at all times. As a client, you are guaranteed the protection of confidentiality within the boundaries of the client/counselor relationship. I will not make any disclosure of any information without your written consent. The only limitations to confidentiality occur when a client is either a threat to themselves or someone else, or when legal requirements demand that confidential information be shared.
What can I expect at a counseling session?
It is normal and natural to feel nervous or anxious at your first counseling session. I understand that it takes a lot of courage to come share your emotions and life experiences with someone you have just met. I aim to make the counseling atmosphere comfortable and free from judgment. Depending on your needs, I will work with you to set goals, change behaviors, maximize your potential, improve relationships and make positive changes in your life.
If I am using my insurance, how do they get billed?
Typically, I take care of billing your insurance for you. Please refer to the suggestions under "Fees and Insurance" for more information.