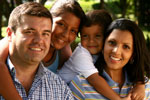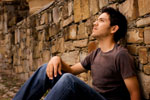 Welcome to my website. I hope you find the information provided to be useful and helpful. Please follow the links above to learn more about my services.
I provide individual, couples, and family therapy. My clinical concentrations include sexual abuse and assault, depression, anxiety, adjustment disorders, attention deficit hyperactive disorder, childhood behavioral disorders and faith-based counseling. I have worked extensively with individuals, couples, biological and blended families, and children. I primarily practice from a cognitive/ behavioral theoretical orientation.
Sometimes the most difficult part of seeking help is making the first phone call. However, making that call will start you on your way to positive change, including improvement in your quality of life and level of functioning and an enhanced capacity for self-understanding and expression. Counseling can help you deal with emotional trauma, resolve blocks to intimacy and creativity, cope with crisis and treat mood and anxiety disorders.
My mission is to offer quality professional mental health services (therapy, assessment, teaching and training) in a manner which fosters greater personal integrity and maturity in the lives of individuals, as well as healing and deepened intimacy within relationships, marriages and families.